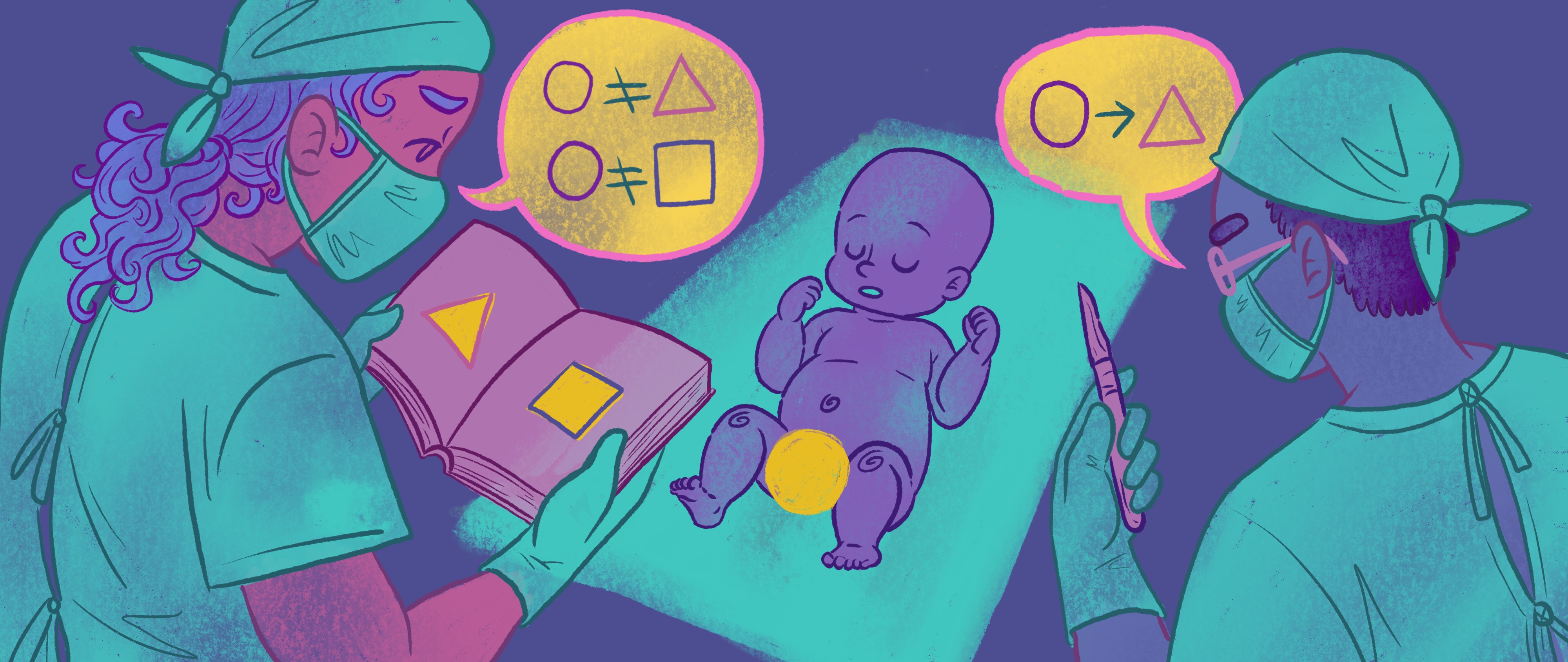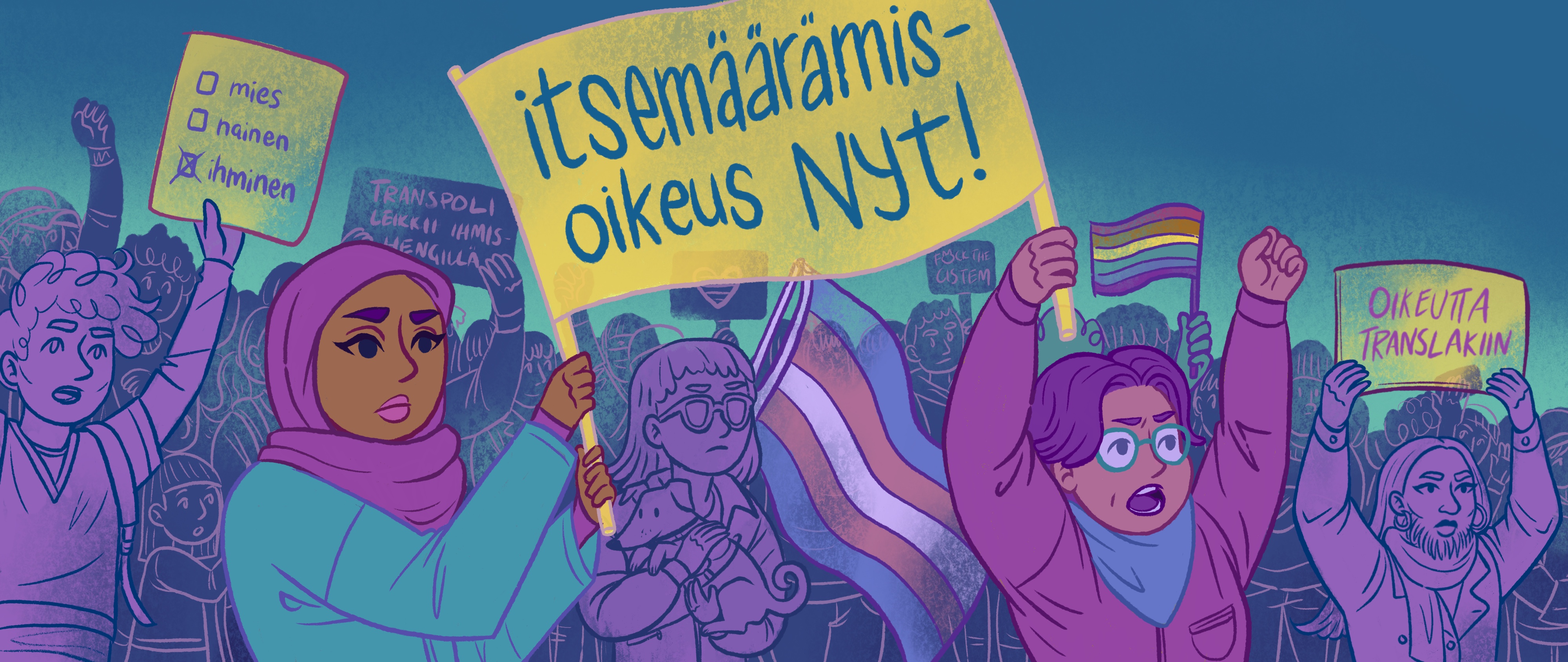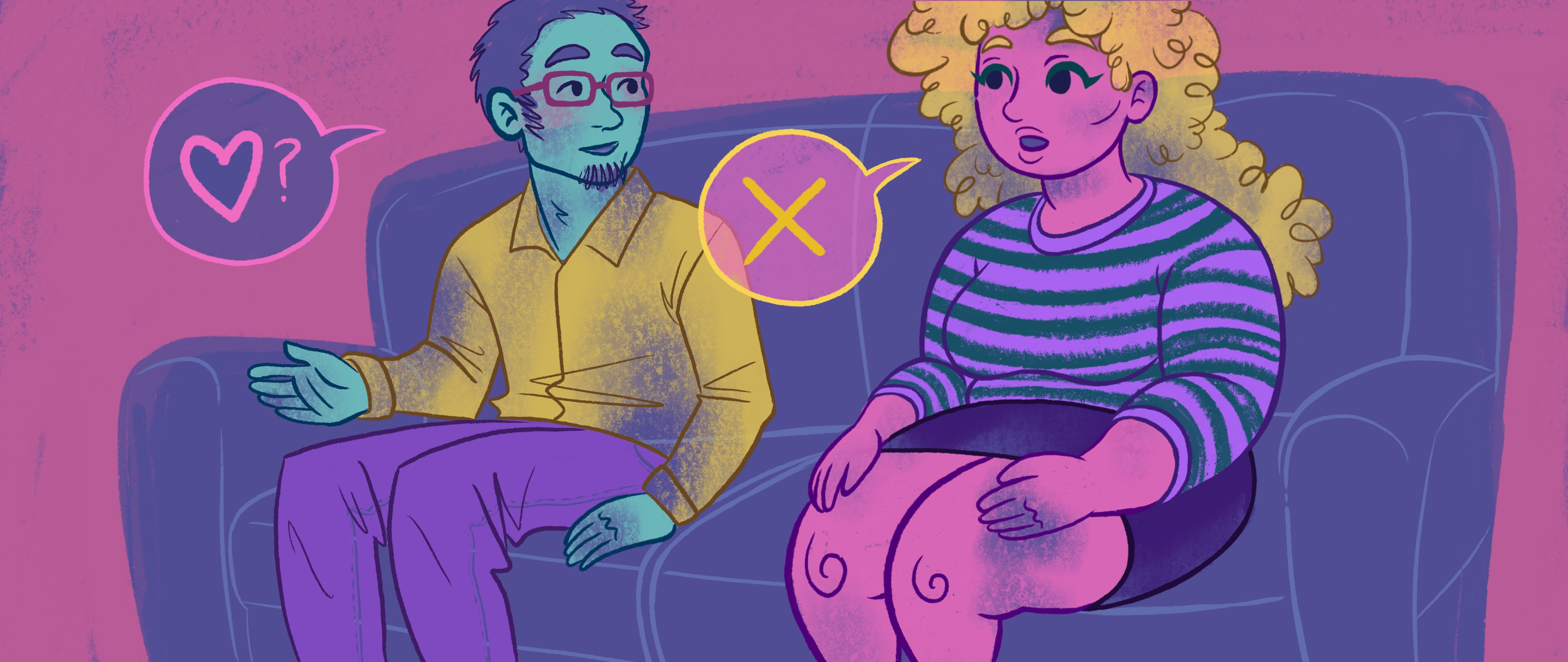 Illustrations for
"Mikä ihmeen itsemääräämisoikeus?"
article for Amnesty International written by Marie Kajava.
Digital illustration, 2019.

Puhu minulle (2018)
digital illustrations Illustrations for Heta Pyhäjärvi's article Puhu minulle published in Zelda online zine's Love issue in 2018.
Illustration for Amnesty International. The illustration was used for postcards that people could send to politicians to demand the finnish trans law to be fixed.


Digital illustration for Sarjainfo magazine (1/2017) for an article about making comic zines. Featured in the illustration are Roope Eeronen and his duck character for his comic zine series Jaiksfukin with Tea Tauriainen and her dog character from her comic zine Iselda Isadora - Tottelematon Kusipää Läski.



Illustration for Å-fest 2018 comics festival's poster.
The theme of the festival was "generations". For my illustration I focused on the millenials and the woke tumblr users.



copyright Apila Pepita Miettinen 2018
contact: apila.pepita@gmail.com