Where the trees are (2018)
3 pages, digital comic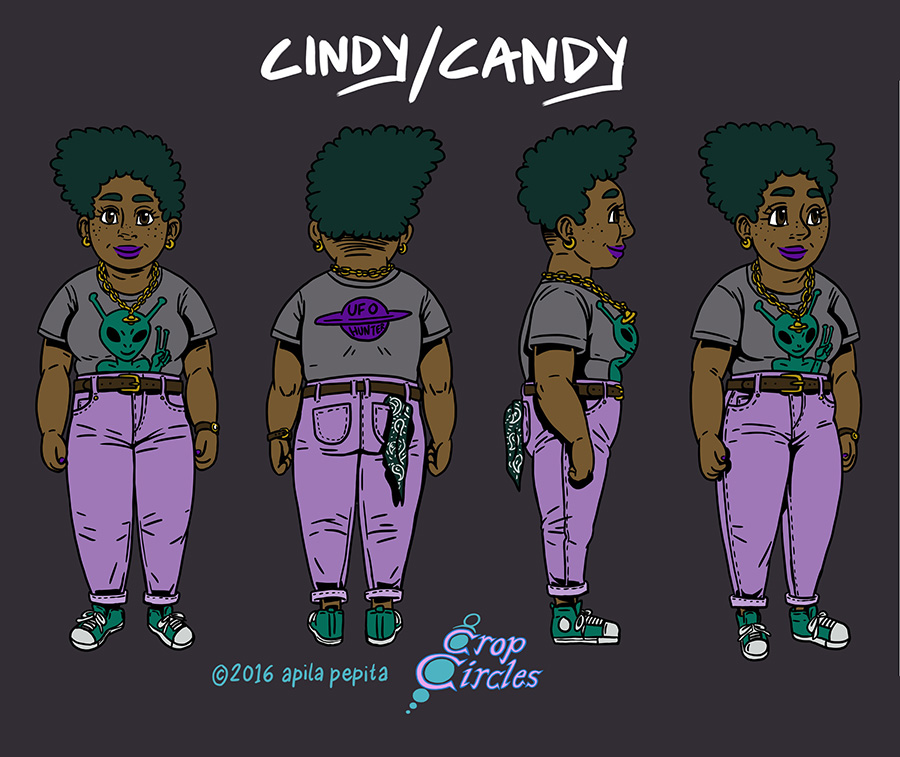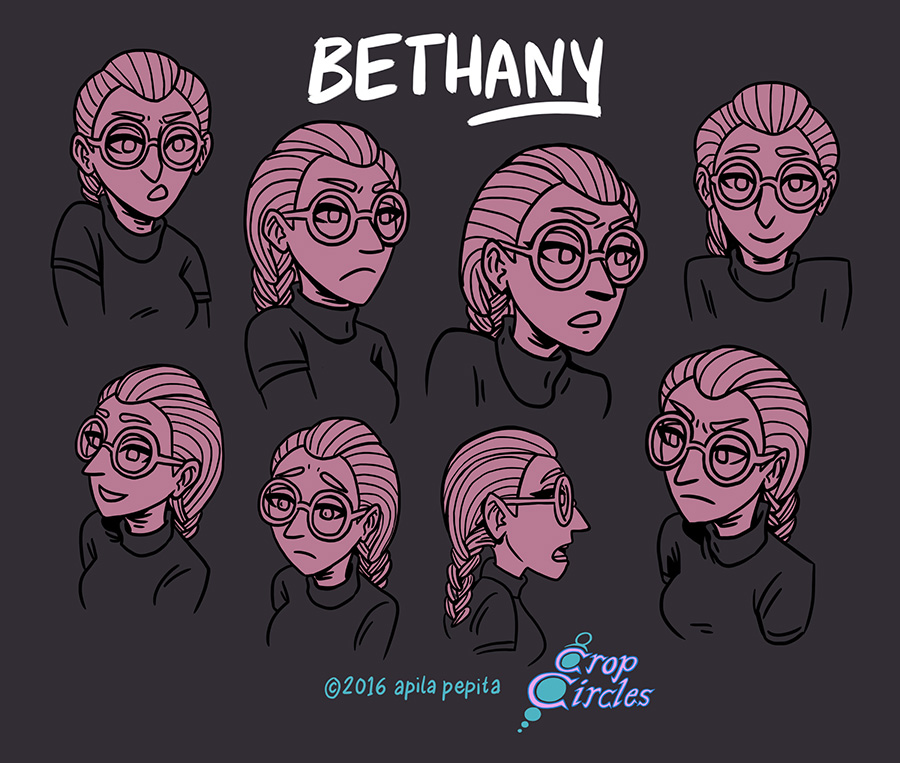 Character designs for Crop Circles webcomic (coming in 2018).
Character turnarounds and expression sheets for the main five characters.

Piece of Meat (2015)
9 pages, markers on marker paper and a paper plate.



Published in:
Namifezi (2016)
Namifetsi #1 (2015)
Ethical Sloth #4 Happy Horror (2015)
Voima 8/2015

Exhibited at:
Feminist Comic Exhibition (2015) F-Word Festival, Amsterdam, Holland Nordic Comic Exhibtion (2016) Serieteket, Stockholm, Sweden Ruutuja Ruotsista ja Suomesta (2016) Porvoo library, part of Åfest comic festival in Porvoo.



Concealed Being (2015)
8 page digital comic
a limited edition comic zine was published in 2015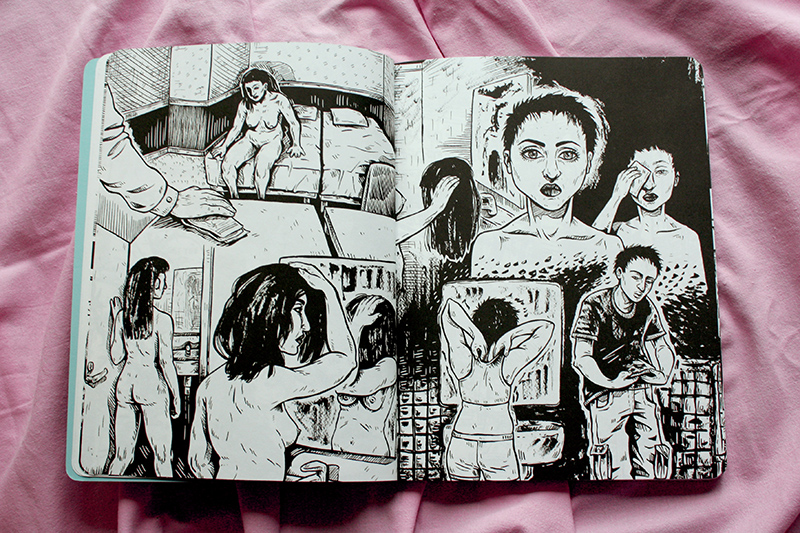 MOSSDASH the graphic novel (2016)
128 pages

MOSSDASH was created as part of Lilies of the Streets. Made possible by grants from Nordic Culture Point and Lithuanian Council for Culture.


Kuunnellen comic for Parnasso magazine.
Digital comic, 2018.

Vuonna 1968 (2017)
Published in 101 sarjakuvaa (Zum Teufel, 2018)
Exhibited at 101 sarjakuvaa exhibition in Oulu City art Museum.



сундук (2016)
one panel comics for a Russian alphabet book for first graders in Finland.
These comics teach how different tones when saying a letter or word affect the meaning of it.
digital illustrations

Comics Pukeutuminen and Queer-yhteisö for Näkymätön sukupuoli - ei-binäärisiä ihmisiä (Into, 2018) book. gouache and crayons on paper and digital editing, 10 pages

Power (2017)
digital comic
published in Voima magazine (1/2017)
Guest comic for the Immortal Nerd webcomic, 2017
The Immortal Nerd is a webcomic created by H-P Lehkonen and is published by LINE Webtoon. You can read it here.

A1 size double sided comic poster.
Original paintings made using crayon and ink on A2 sized papers. Edited together from 16 A2 sized papers.



Exhibited at RIKKI - Art for Mental Health Rehabilitation art exhibition at SHOWROOM BERLIINI gallery (Berlin, Germany) 4.-25.3.2016.




Instructional comic on how to make a zine out of an A4 paper. Created to aid in my teaching.
digital illustration, 2018
copyright Apila Pepita Miettinen 2018
contact: apila.pepita@gmail.com