Illustrations for the children's book Sankaritarinoita tytöille (ja kaikille muille) published by Into in 2018.

First illustration is of Sirkka Liakka (1908-1999), the first female surveyor in all of the nordic countries who rode around Finland on a Harley-Davidson motorbike doing her surveying work.

Second illustration depicts Marja-Sisko Aalto who worked as the rector in Imatra church. She was the first rector in Finland to transition publicly from male to female.

сундук (2016)
Illustrations for a Russian abc book for Finnish elementary school students written by Tatiana Panschin.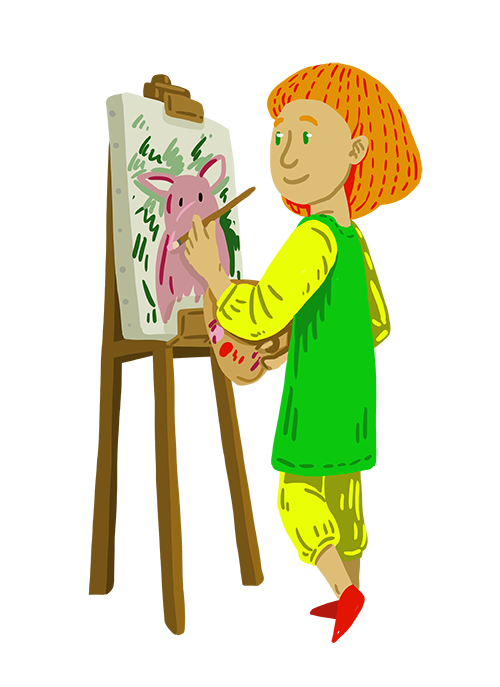 Russian language stickers for finnish elementary school students to help learn the language and motivate the students to study.
Digital illustrations, 2016
Commissioned by Suomi-Venäjä Seura.

Absolem the Blue Catepillar (2018)
digital illustration
Created for an Alice in Wonderland themed exhibition.
Timetable for finnish elementary school students. The students can colour in the white areas themselves and personalize their own schedule.


Timetable for finnish junior high school students.
The timetables have different hobbies in russian to help the kids learn russian language.
Digital illustrations. Made in 2016.
Commissioned by Suomi-Venäjä Seura.
copyright Apila Pepita Miettinen 2018
contact: apila.pepita@gmail.com