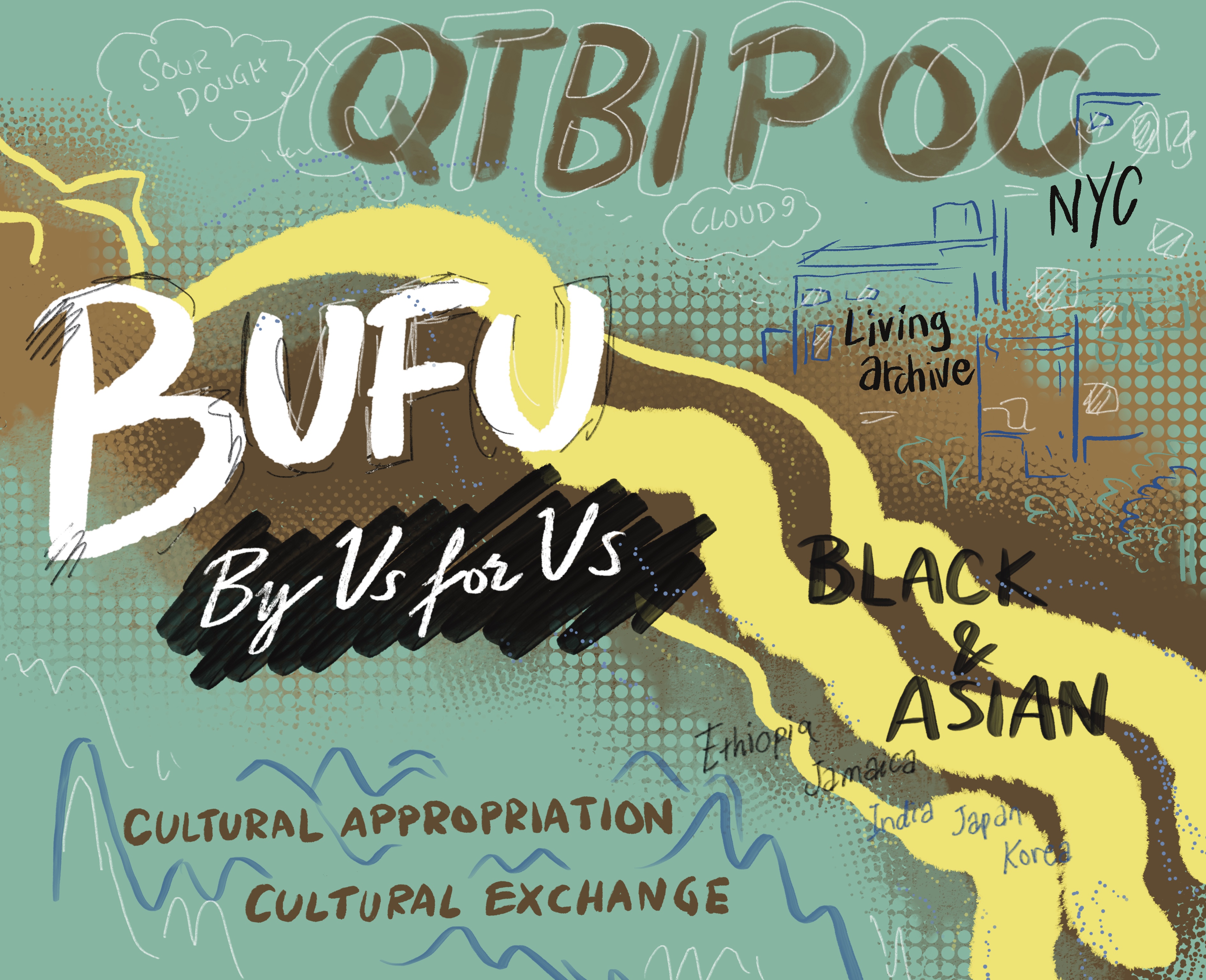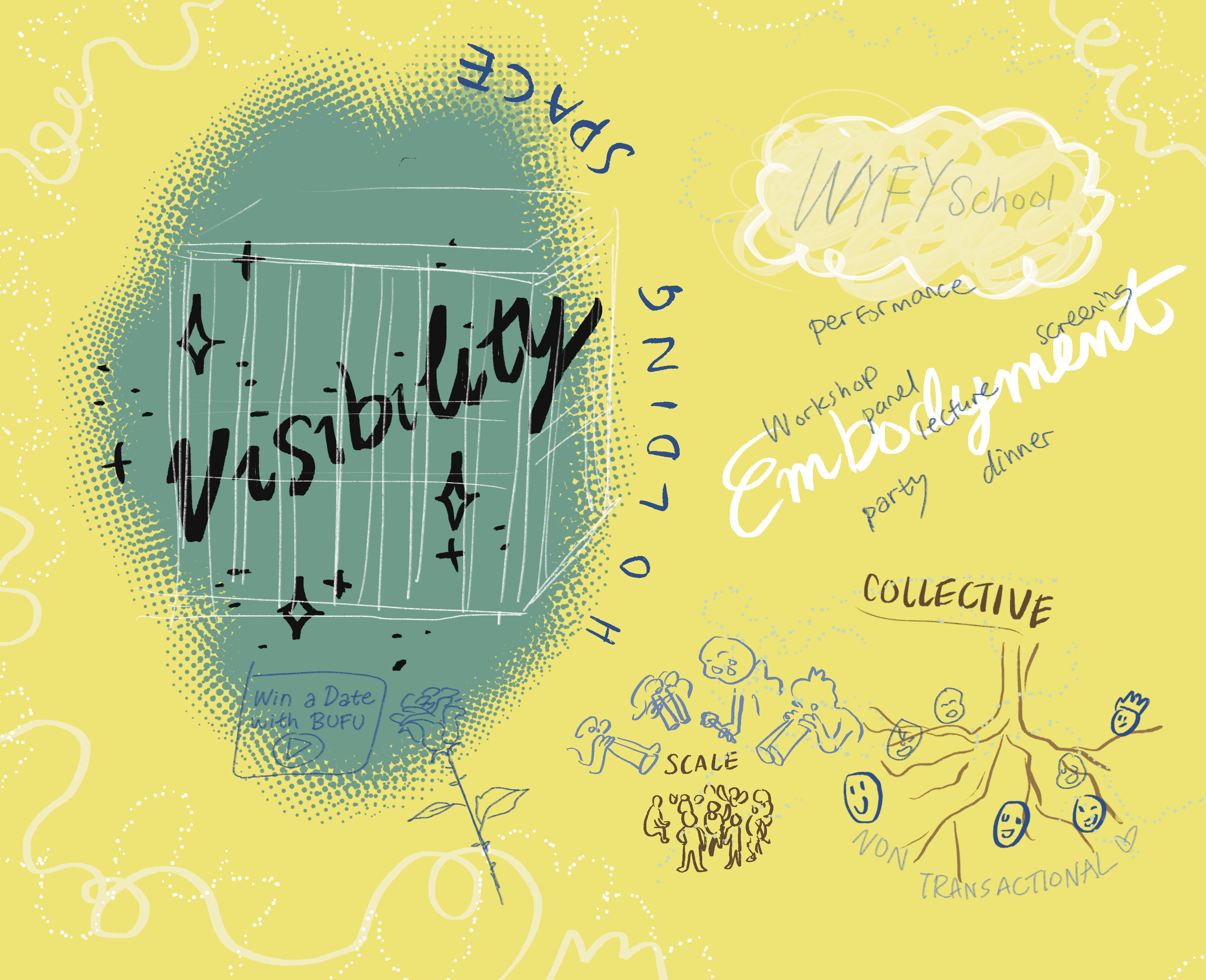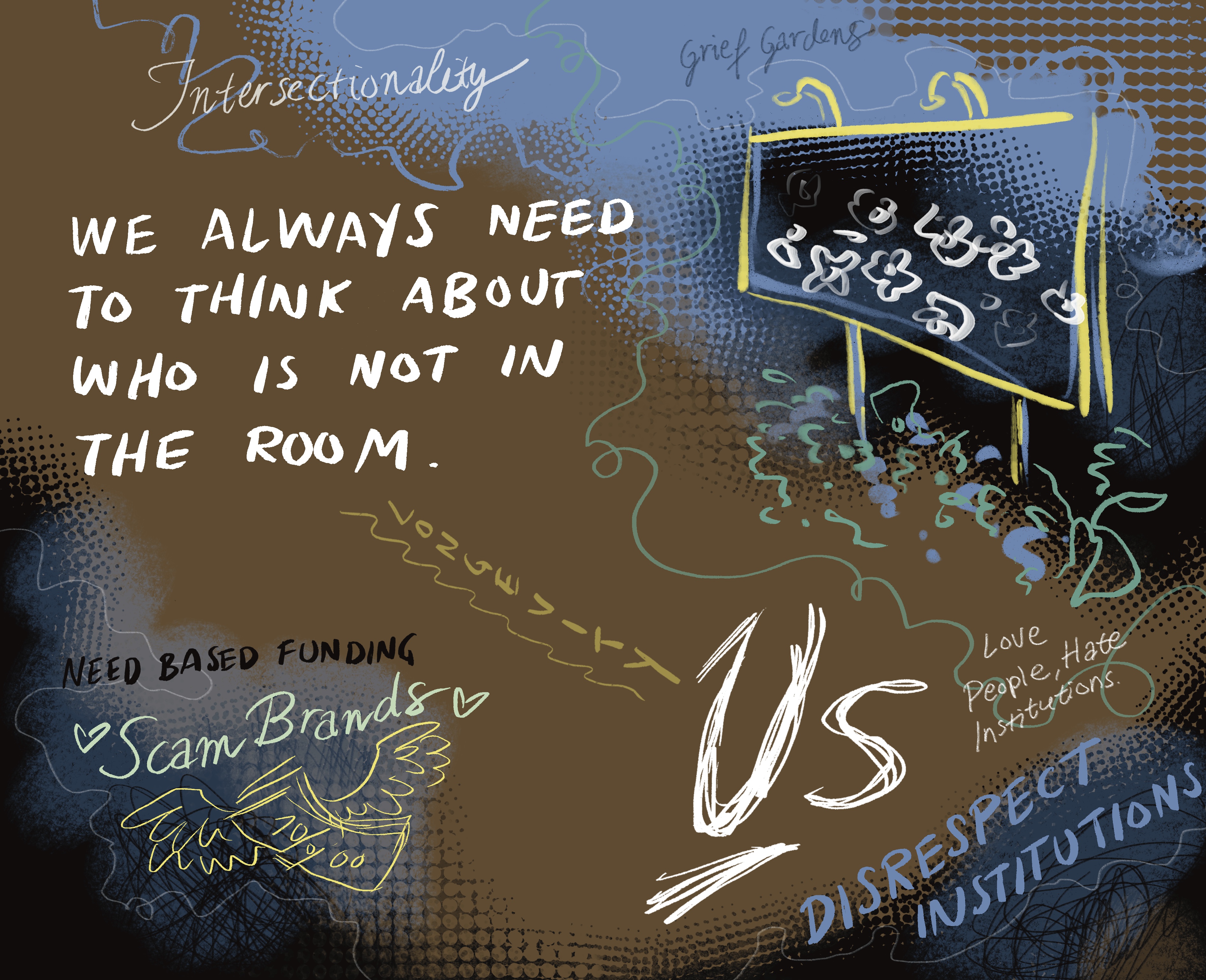 Three visual notes and drawing videos, digital work, 2021

Commissioned by Feminist Culture House's for the exhibition What's the Use of Intersectionality?.
Exhibition was online and at Stoa Cultural Centre in Helsinki on
30 April–6 June, 2021.

Documenting conversation with Suhyun (Sonia) Choi and Tsige Tafesse, two of the Co-Founders of BUFU.


copyright Apila Pepita Miettinen 2020