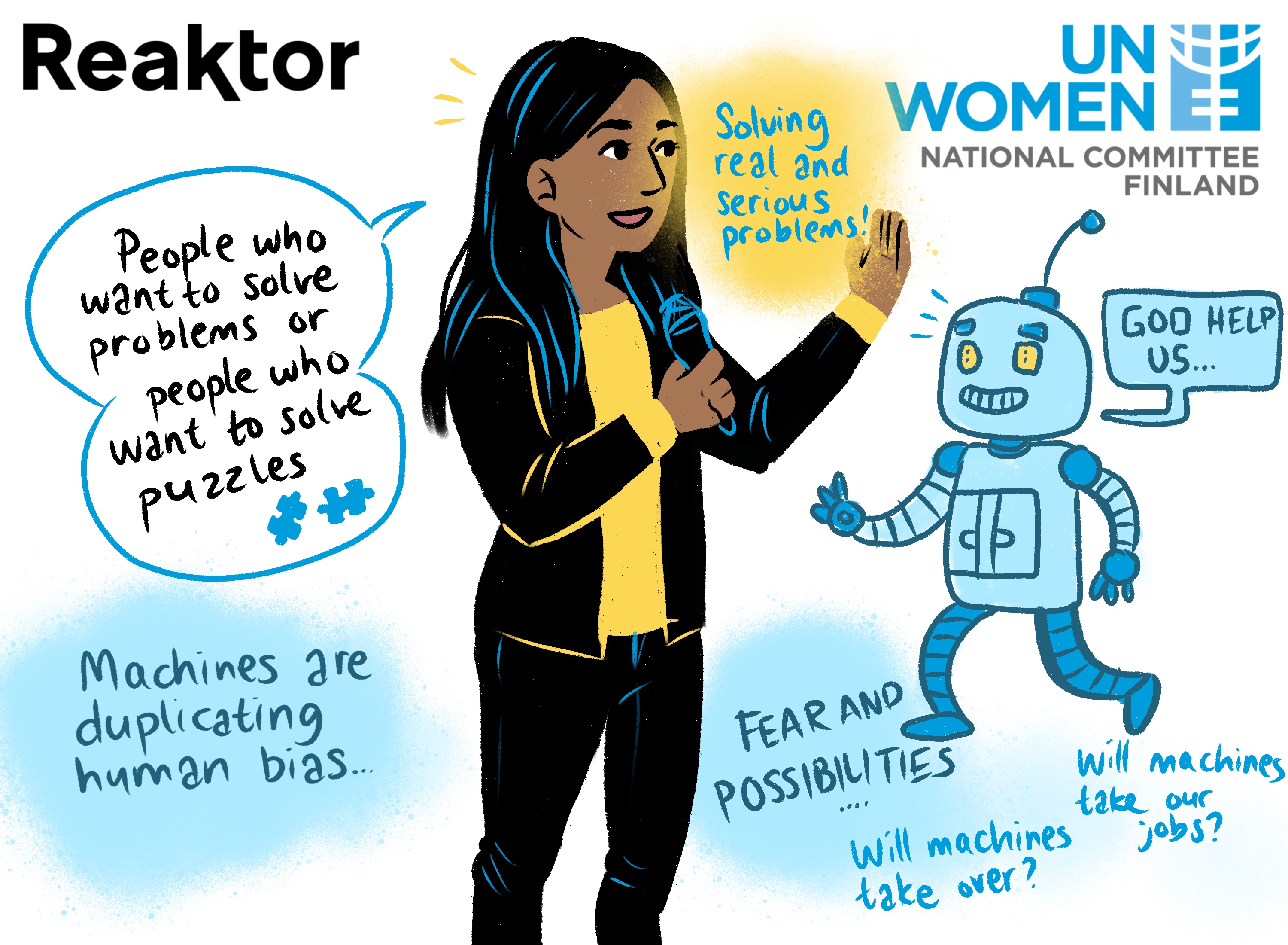 Live drawings from Toivon innovaation: tasa-arvoa, teknologiaa ja kestävää kehitystä seminar held on 7th of March 2019 in Helsinki Central Library Oodi. The event was held by UN Women National Committee Finland and Reaktor. The speakers portrayed in the drawings are Ilmi Salminen, Katri Viinikka, Nitin Sood, Kriti Sharma, Elina Nikulainen, Kari-Pekka Murtonen, Pauliina Luhtanen and Linda Liukas.

Drawn digitally with iPad Pro on Procreate app. My digital drawing process was projected onto the wall during the seminar.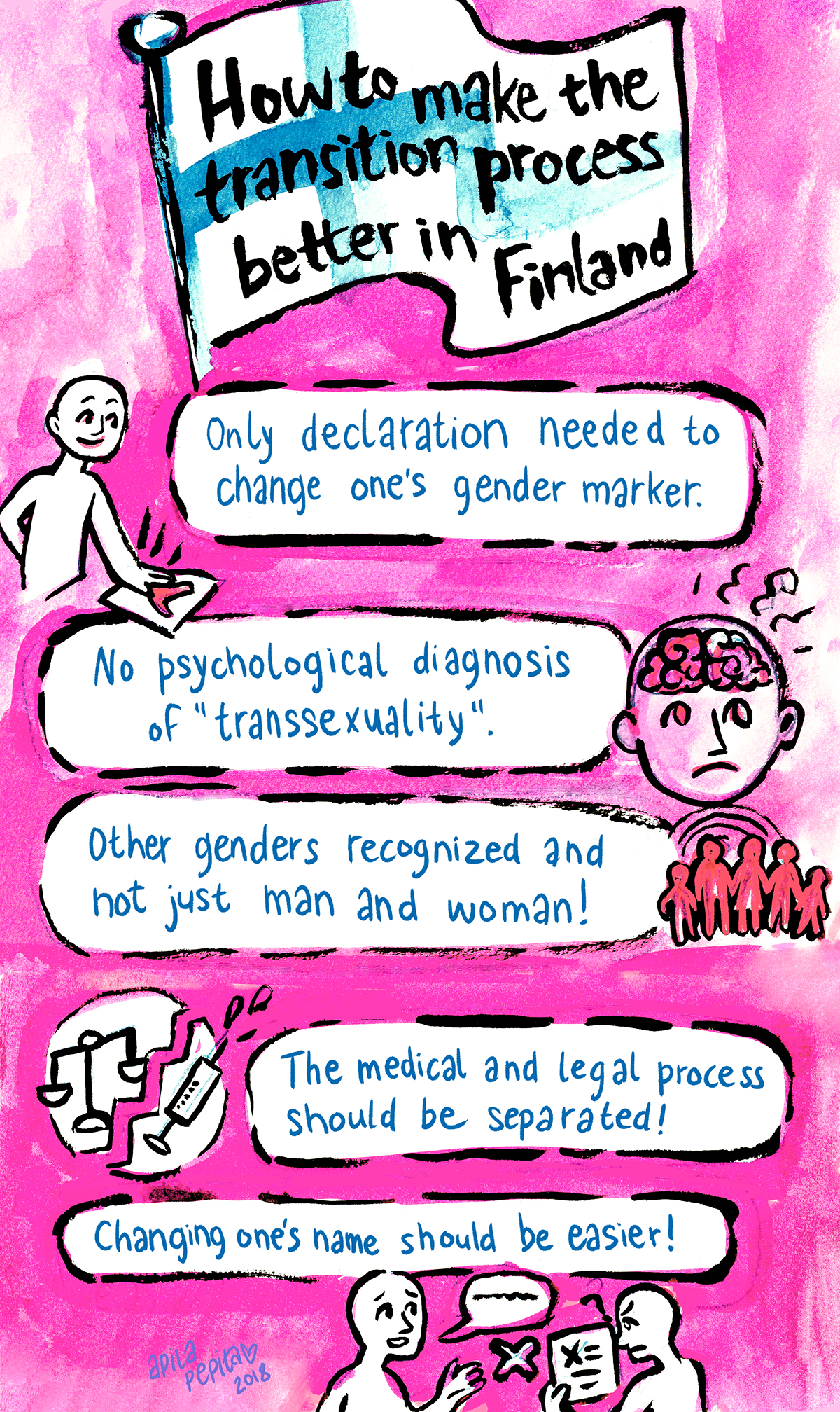 Live drawings I made for Amnesty International at their seminar Shout out for Trans Rights! at Helsinki Pride House in 2018. I illustrated the discussion with these drawings and I wanted to showcase concrete ideas on how to improve the position of trans people in Finland and abroad.



photo credit: Amnesty Finland
copyright Apila Pepita Miettinen 2018
contact: apila.pepita@gmail.com